Find your perfect property
MULTI-AWARD WINNING specialists in the rental market
We are a well-known, bespoke, female operated, Multi-Award-Winning reputable agency, specialising in 'Lettings Only' where we opened our doors in 2010 and have over 50 year's collective experience within the industry therefore having extensive knowledge of the Lettings market. Since opening we have found that the majority of our new business comes through word-of-mouth due to the high level of service we offer.
Read more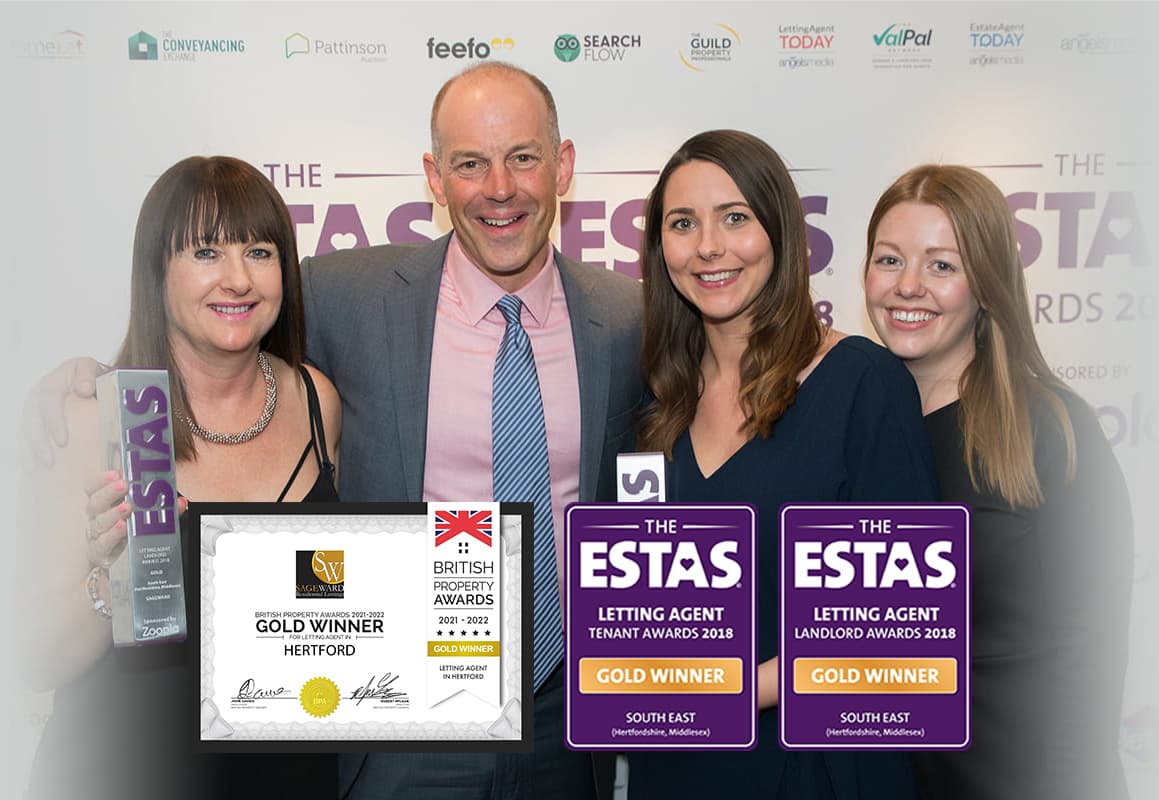 We have used 4 other letting agents in Hertfordshire and SageWard are outstanding compared to the competition, on costs and service.
All Staff are excellent. When we visit the UK we always make a point of going to see them, just because they are lovely people who do an excellent job of managing our property.
SageWard provides a first class service and made letting out what was our family home a straightforward process. The staff are very professional and respond quickly. A real pleasure to deal with!
As a first time Landlord, SageWard have been very helpful, making the whole process as simple as possible and quick to reply to any questions we had. Everyone in the office is lovely and would highly recommend them.
Thanks for all your hard work
Barbara was very helpful and was backed up by efficient office support. Very impressed
Excellent, professional, efficient service as always!